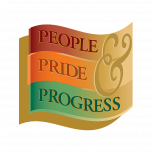 We're guided by 20 principles we call People, Pride & Progress. These values stem from our founder Leonard A. Gentine's philosophy of 'hire good people and treat them like family.'
People come first at Sargento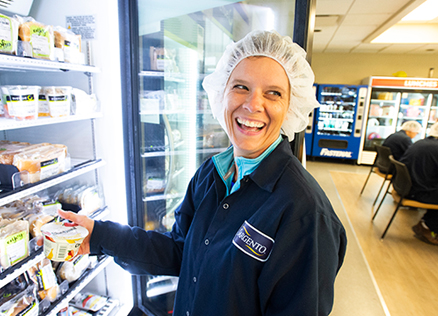 Our Stakeholder Philosophy means we share our success with those who contribute to our success. We carefully consider the impact of our decisions on the Sargento Family which includes our employees, customers, vendors and neighbors in our communities. Here are the values that comprise 'People'.
Ethics – Requiring ethical behavior makes us a better company and better people.

Trust – We practice collaboration to build a workplace of trustworthy people.

Balance in Life – We encourage employees to put their families first.

Employee Equality – In making decisions, we strive for objectivity and seek employee input.

Creativity – Fostering an environment of creativity will take our company from here to tomorrow.

Humor and Fun – We take our business seriously, not ourselves.

Accountability – We expect employees to take responsibility for their actions.
We Take Pride In All We Do and Represent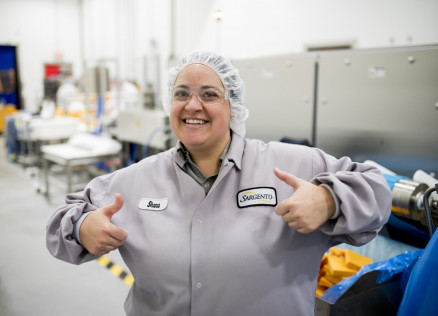 Pride at Sargento represents quality, customer service, responsiveness as well as team and individual accomplishments. It's our goal to exceed the expectations of our stakeholders in all that we do. Here are the values that comprise 'Pride.'
Excellence – Our commitment to excellence runs through every facet of our business.

Sense of Ownership – Building a sense of responsibility is reflected in the quality of our work.

Effective Communication – We believe that good communication creates an environment of trust. Listening and learning from each other is fundamental to success.

Recognition – Achievement, whether great or small, is worthy of celebration.

Mutual Support – As a family of employees, we depend on each other for support and cooperation to achieve the best efforts and results to perform their jobs.

Community Outreach – We give back to our community in many ways and encourage employees to do the same.

Fair Compensation – It's not just the paycheck. We offer Total Rewards to fully compensate our employees.
Becoming Our Best as a Company and Individuals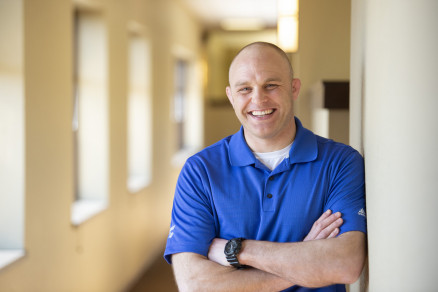 Progress describes the ways we meet daily challenges and continue to grow as a company and as individuals. It includes new products and processes, sound financial management, and a willingness to accept diversity of opinion, continuously improve, and take a fresh approach to problem-solving. Here are the values that comprise 'Progress.'
Career and Personal Development – We encourage lifelong learning and offer support to help our employees reach their goals.

Customer Focus – We are committed to service and meeting customer needs be they inside or outside our company.

Innovation – Our spirit of innovation challenges all of us to dream, learn, and grow and is a hallmark of Sargento.

Risk-Taking – Stepping into the unknown allows us to compete in the marketplace.

Profitability and Growth – We share our success with those who contribute to our success.

Enlightened Leadership – We believe good leaders are good listeners, teachers and visionaries.