We're Proud to Have Generational Families as Part of the Sargento Family
Happy Father's Day
Happy Father's Day to you and yours. A father looking to provide for his family is the reason Sargento came to be. Now, 66 years later, the Sargento Family has many father-son and father-daughter teams working together, some even side-by-side. This is rare and we are fortunate.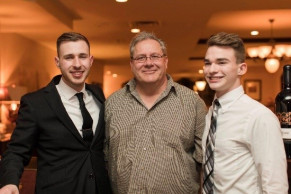 From Production to Quality and all the way to Shipping you can find a father and son/daughter duo. When asking some of our employees about what it's like working with their father or child this what they had to say:
Steven Arens Jr.: "For me, working with my dad is what sets this company apart from the rest. While we may not work side by side it's always great catching him in a breakroom to chat for a minute or two. My dad is the whole reason I'm here so I'm very grateful for everything he has done for me!"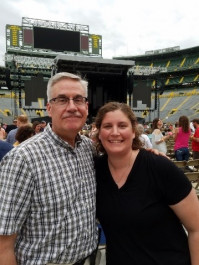 Jenni Weber & Larry Weston: "When my parents recently relocated to Plymouth to be closer to family and grandkids, I never thought I would also be working with my dad! Of course as a good dad, he has taught me invaluable skills in responsibility and organization that are transferable to the workplace. Now that we both work in the same area tides have turned and I am teaching him a thing or two (LOL). Living closer together, we are now able to share in more fun family adventures, like fishing, hiking, hunting, watching races, and enjoying a good BBQ."
Craig Conklin: "It's not very often anymore that a Father/Son can work for the same company like Sargento. It's a fantastic experience, watching him grow and learn within the Sargento system and hopefully have a long great career with Sargento." (throwback picture above)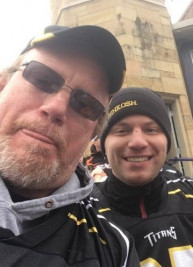 Jordan Conklin: "It's like a melting pot of different things and emotions. Add an tablespoon of light hearted jokes of the "You better watch it or I'll go tell your dad" variety. Next add a pinch of pride when coworkers come up to me and say how much I remind them of my dad. Now blend everything together with some added excitement of trying to make him proud of me every day. "
Thank you for sharing your stories and to all the dads at Sargento, Happy Father's Day!