Mental Health America Recognizes Company's Focus on Mental Health
Sargento Awarded 'Mental Health Champion Award'
The Sargento culture of Healthy Living has been recognized by Mental Health America of Sheboygan County, a community non-profit that promotes mental health.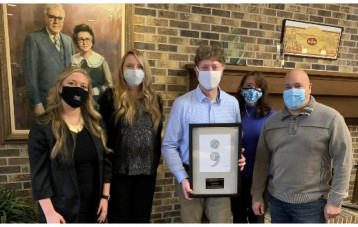 The organization bestowed Sargento with the 2020 Workplace Mental Health Champion award.
Given to one local company annually, the award recognizes workplaces that contribute to creating a mentally healthy workplace for employees.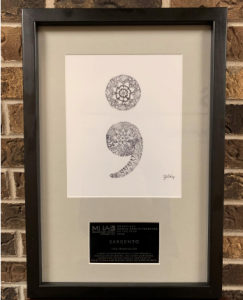 "The last year has been trying for everybody and, as much as we've been building out these programs, to be recognized in these trying times is really quite an honor," said Sherri SamuelsFuerst, Vice President of Total Rewards. "The Workplace Mental Health Champion award reinforces our commitment to supporting the emotional and mental wellbeing of our employees and their families."
The Sargento Health & Wellbeing Program, referred to as Healthy Living, includes six facets: financial, social, physical, intellectual, emotional, spiritual. The program has continued to evolve, with an increased emphasis on mental health programming.
"While we have done a lot over the years, we still have more work to do," Sherri said. "We look forward to continuing this holistic journey to support employees and their families with their emotional wellbeing."
In receiving the award, Sargento was recognized for taking a holistic approach to health and wellbeing of employees by providing mental health screenings and resources for employees, investing in suicide awareness and prevention training for key staff, and developing an emotional health and wellbeing strategy for general and COVID-19 related topics for employees.
The award, presented to Louie earlier this month, features a semicolon that symbolizes the continuing effort to fight stigma around mental health and present hope to those in need.
"The semicolon is a fitting symbol of our continuing effort to spread awareness of mental health and build a comprehensive culture of healthy living," said CEO Louie Gentine. "This award does not represent an end, but the continuation of programs started by our wellness committee almost 30 years ago that provide employees with the tools and knowledge to live healthy lives."