The Sargento Family is Helping Feed Families Across America
The Power of WE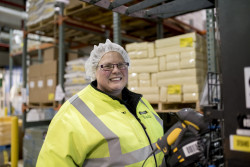 We can do it. Our rally cry at Sargento is the Power of WE. The federal government says we have a "special responsibility" as a food manufacturer to stay open during these challenging times. We take that responsibility seriously. That's why we're taking active steps to keep the Sargento Family safe while we work to keep feeding families across America.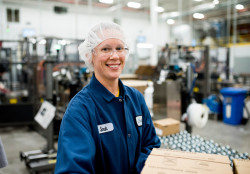 Right now, employees in the food, healthcare, transportation and utility industries are on the front lines with critical jobs that help heal, feed and keep the lights on in America. Your work matters and is making a difference.
We have shared this message on LinkedIn to recognize the important role of our Operations team and to highlight your dedication.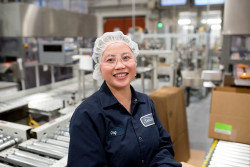 Today, the United States Department of Agriculture (U.S.D.A.) Secretary Sonny Purdue shared a message for the men and women across the nation working in the food industry: "To the heroes in the U.S. food supply chain, we salute you."
These are unprecedented times and we don't know when life will return to normal. But we do know we have each other and that America is counting on us right now. Thank you, Sargento Family, for everything you're doing to answer the call.