More than $195,000 toward hunger relief
Sargento Double Helping For Hunger program with the Milwaukee Brewers™ returns for 5th Brewers™ season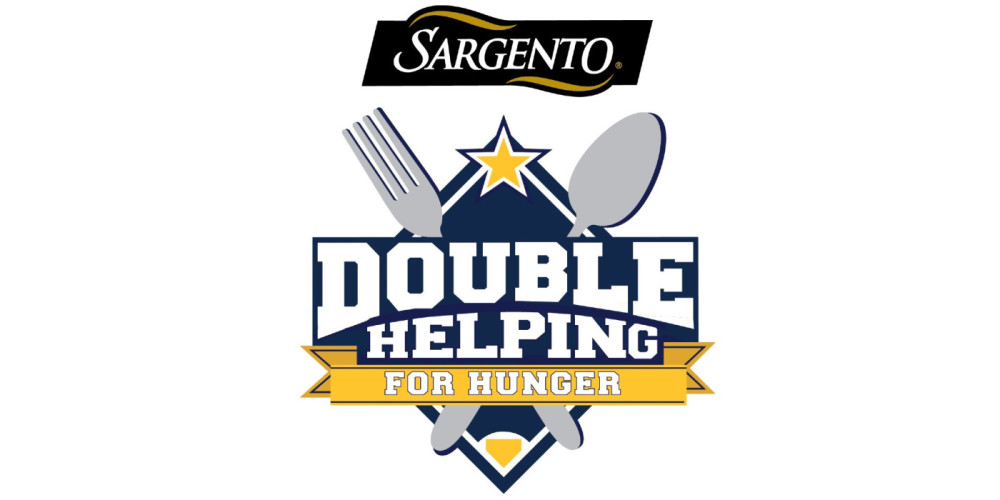 PLYMOUTH, Wis. – March 30, 2023 As the Milwaukee Brewers™ open their season, Sargento Foods, in partnership with the Milwaukee Brewers™, will mark five years of the Double Helping for Hunger program.
For every double the Brewers™ hit this season, both home and away, Sargento will donate $200 to Hunger Task Force – Wisconsin's anti-hunger leader.

"Sargento has partnered with Hunger Task Force for many years because we have the same belief that people should have access to nutritious food no matter who they are or where they are from," said Louie Gentine, 3rd Generation CEO of Sargento. "We're proud of our commitment to feeding families in need and we're excited to see the Brewers™ back in action."
As the Official Cheese of the Milwauke Brewers™, Sargento has donated $195,200 to Hunger Task Force since the Double Helping for Hunger began in 2018.
"Sargento is well known for cheese, but its true reputation to Hunger Task Force is for creatively ending hunger by raising awareness through our Wisconsin sports teams, especially the Milwaukee Brewers!", said Sherrie Tussler, executive director of Hunger Task Force. "Nothing is more fun for Hunger Task Force supporters than being at the ballpark on game day and hearing the announcer say, 'That's another double and thank you Sargento for contributing $200 to Hunger Task Force from the Double Helping for Hunger Program!' Cheese, baseball, ending hunger—all great things. Go Brewers!"